Encrypt Email in Outlook
Get the Free Encyro Addin
Send Encyro-secured messages and files
Read secure messages sent or uploaded to you
Reply and forward securely
As featured on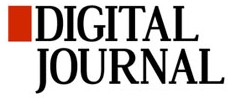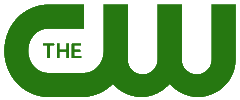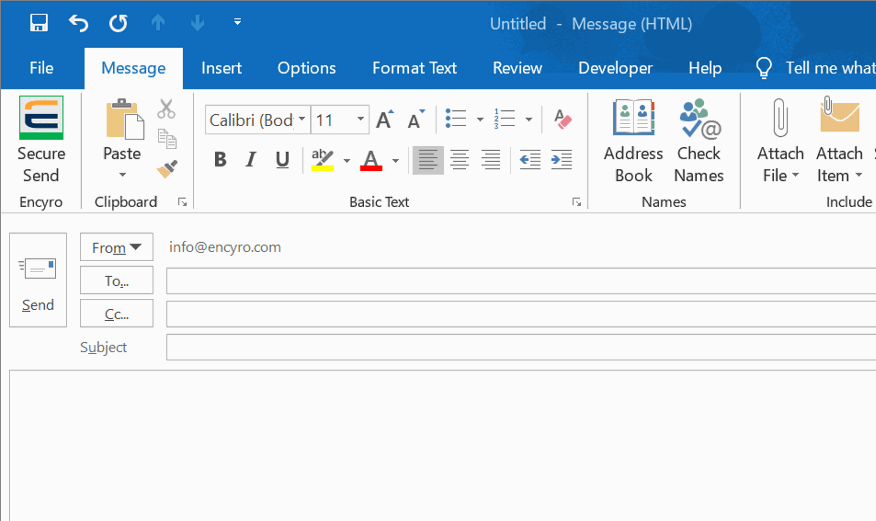 Try now: Click here to install the Encyro Outlook addin. (Re)start Outlook. Compose your message, attach files if needed, and click the Encyro Send Secure button. It is that easy!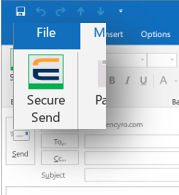 Easy Send
Compose message and attach files as usual. Then click Secure Send to send encrypted via Encyro.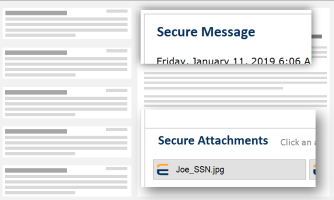 Easy Receive
Received secure messages are automatically decrypted and displayed in Outlook, with secure files.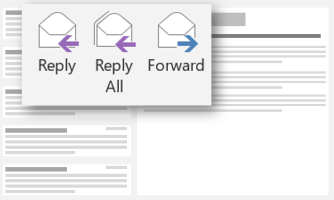 Reply, Forward
Usual reply, reply-all or forward buttons automatically send secure when responding to a secure message.
Features
Fits your workflow
Your usual email workflow in Outlook becomes secure with the new Secure Send button. Your familiar reply, reply-all, and forward buttons work securely with secure messages. Attach files like you do already (no special uploads or link insertions).
Easy for recipients: no new account needed
They do not need to install the Encyro Outlook add-in, or create an account. They simply click a link sent to their email. No passphrases, keys, or certificates.
Access Outside Outlook
(on smartphones, computers)
Not on your PC with Outlook? You can access your sent and received messages or files on any Internet-connected computer or mobile device.
Use with Multiple Email Accounts in Outlook
Use any of your email addresses to send and receive secure messages. Only accounts you use with secure messages get associated with an Encyro account.
Get 16 Layers of Security
Everything from our software design, data center operations, and emergency procedures is optimized for security.
HIPAA, GDPR, GLBA, ...
Helps you keep client data secure to comply with HIPAA, GDPR, Gramm Leach Bliley (GLB) Act, IRS Pub. 4557, PCI-DSS, SOX and other security and privacy regulations.
Avoid Printing, Mailing, Faxing
Stop wasting valuable time taking printouts, preparing envelopes, and serving client requests for copies. Save time and money with Encyro.
Send to any email address
No more creating client accounts or shared folders, adding permissions, or sending special links to shared folders. Send direct to your client's email.
Forward secure attachments easily
No need to download, save and re-attach. You can forward a secure message and select the attachments to include. It is delivered securely.
Multi-location Encrypted Backup
We backup your data at multiple data centers separated by hundreds of miles within the United States, for extra reliability.
Instructions
Easy To Install
1. Click the download button.
2. Then click the downloaded setup.exe file near the bottom of your browser to run it.
3. Restart Outlook. Start composing a new message and you will see the Encyro "Secure Send" button near the top left.
Works with your email service provider:





IMAP, POP3
... and most email accounts that work with Outlook
Pricing
Download and Use For Free!
You get rock solid security and direct secure-send from Outlook for free, along with all the benefits of Encyro Essential membership. Encyro Pro additionally lets you read received messages automatically within Outlook.
Encyro Essential
Free
forever
Send to any email address
Use with multiple email accounts
Receive secure from Encyro users
Read received: extra click to decrypt
Multi-location backup
Easy setup: Auto-managed encryption keys
Enhanced security: Multi-key encryption
Free updates
Mobile access, forward securely without download
Auto-organized files (online only)
Download
Encyro Pro
$9.

99
per month, paid annually
($14.

99

per month, paid monthly)
Everything in free and
Read received: automatically decrypts in Outlook
Reply, Forward is automatically secured on secure messages
Receive secure from anyone (get upload page)
Custom branding on your upload page
Settings to comply with HIPAA, GLBA, IRS, ...
Audit Trails
Change Message Expiry Duration
Add additional users (from $7.99/mo)
Start Trial
Let your brand shine!
Your email signature and any logo images are preserved in secure messages sent from Outlook, and displayed to recipients just like usual.
Helpful technical support
To schedule a demo or ask any additional questions: contact us anytime.
For how-to articles and videos, visit our Help Center.